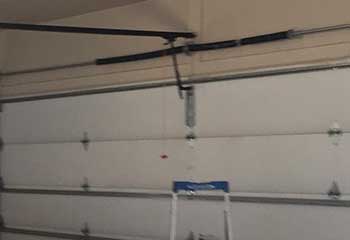 Broken Spring Replacement
Customer Issue: Ms. Patterson had been on her way out when she discovered her garage door struggled to open, and she worried something had broken.
Our Solution: A component of Ms. Patterson's garage door had indeed broken, one of the extension springs had snapped from rusting. Our professionals secured her garage door and released the tension to remove what remained of it. After installing a new one and adjusting the tension, we ensured the door had proper balance and moved easily.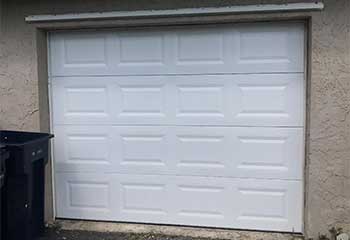 New Garage Door Installation
Customer Issue: Mr. Bryan needed his new garage doors installed by Raynor experts, so he reached out to us to take care of things in no time.
Our Solution: Our team got the customer's new Aspen model doors ready to be installed before getting them carefully into place. After the rollers had been inserted and the rest of the system connected, such as the cables and springs, both doors were tested to confirm smooth and reliable functionality.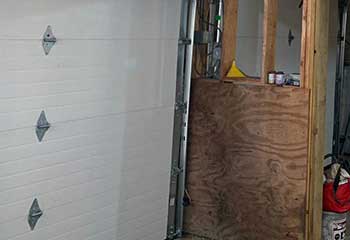 Garage Door Troubleshooting
Customer Issue: Mrs. Buchanan's garage door refused to close after being opened.
Our Solution: The team checked the sensor eyes, but found no alignment problems. Next they looked at the controls, and found nothing wrong. Next, the wire connections, which revealed a frayed cord connecting the opener and sensors. Replacing it solved the problem.
Lora Buchanan
- Wood Village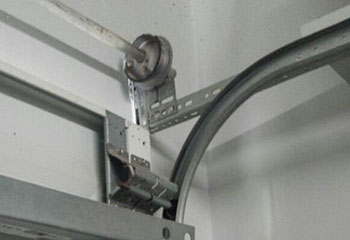 Cable Replacement
Customer Issue: Frayed garage door cable.
Our Solution: Before removing the damaged unit, we checked its counterpart to see if it too needed to be replaced. It did, so we carefully removed both and replaced them with a new pair of cables that matched the size and weight of the door.
Harris Puckett
- Troutdale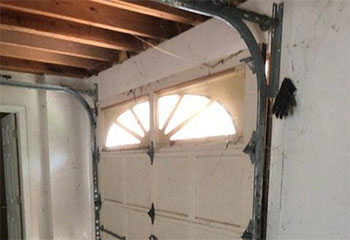 Track Replacement
Customer Issue: Damaged track.
Our Solution: We checked all the sections of the tracks and found they a lot of parts had rusted and were damaged. We discussed this with the customer and he decided to replace the entire arrangement. We carefully set the door down and removed the damaged parts. Then we installed the new tracks made sure they were completely aligned with the door and operated the system several times to make sure it was moving safely and smoothly.
Rick Montgomery
- Fairview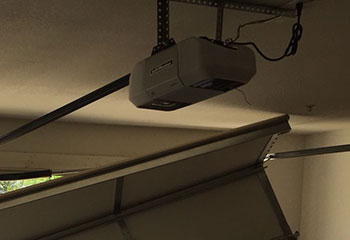 Opener Installation
Customer Issue: Wanted a new opener.
Our Solution: Seeing as the house was new and of a superior quality, we recommended the Chamberlain B970, which has been voted the best garage door belt drive opener model of 2018. Its motor is very powerful, and the unit features a battery backup system and Wi-Fi connectivity.